Ignacy Misztal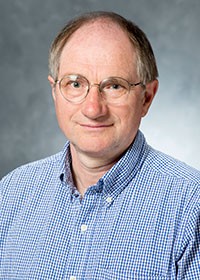 2014 D.W. Brooks Award for Excellence in Global Programs
Department: Animal and Dairy Science
Dr. Ignacy Misztal, an animal and dairy scientist and professor, built a globally recognized research program on computing algorithms in animal breeding and the genetics of heat stress. He actively seeks to develop research ties between scientists in other countries in order to broaden the impact of his ideas and to promote the University of Georgia around the world.
Misztal has written 183 journal papers and contributed to more than 250 other publications. Software developed in his lab is used for research and genetic evaluation by numerous organizations worldwide. Misztal is a popular speaker and teacher—he has given presentations in 30 countries and taught short courses on six continents.
Part of the College of Agricultural and Environmental Sciences' Department of Animal and Dairy Science since 1996, Misztal received the D.W. Brooks Faculty Award for Excellence in Research in 2010.
Additional Resources