Monique Y. LeClerc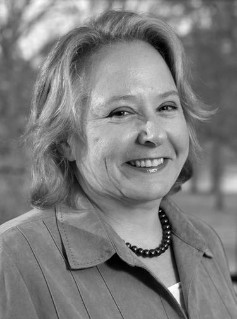 2012 D.W. Brooks Award for Excellence in Global Programs
Department: Crop and Soil Sciences
Monique Y. Leclerc, an atmospheric scientist, came to the University of Georgia in 1995 to create the Laboratory for Environmental Physics in Griffin, Ga.
Her research, which has taken her to Sweden, Canada and Brazil, focuses on the interaction between vegetation and the overlying atmosphere. She has lectured at the University of Oxford, Harvard University, Yale University, the National Center for Atmospheric Research, Oakridge National Laboratory and Argonne National Laboratory.
In addition to her own research, she has assisted in the early planning of research studying carbon cycling and flux measurements throughout the Americas, northern Europe and Asia.
Her laboratory, which conducts research into climate change and biogeoscience, consistently attracts the best graduate students from around the world. With more than 150 peer-reviewed papers and book chapters to her name, she ranks as one of the most cited authors in her field.
A University System of Georgia Regents Professor, Leclerc received the 2009 D.W. Brooks Award for Excellence in Research. She is also the youngest person, and the only woman, to serve as president of the International Society of Biometeorology.
Leclerc received her bachelor's degree from McGill University in Canada and a master's degree in agricultural meteorology and a doctorate degree in micrometeorology from the University of Guelph.
Additional Resources