Ignacy Misztal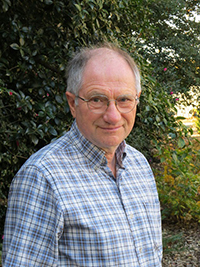 Department: Animal and Dairy Science
Ignacy Misztal, University of Georgia College of Agricultural and Environmental Sciences Department of Animal and Dairy Science professor, has pioneered livestock genetics evaluation methods and computational strategies that improve livestock production and sustainability.
For more than three decades, Misztal has improved the field of animal breeding and productivity by reducing environmental impact and improving efficiency by modeling and analyzing millions of animal performance and pedigree records.
He developed a novel, unified method for incorporating DNA, phenotypic and pedigree information into the genetic evaluation of livestock that has become the standard in the field. In doing so, he created a new understanding of the way livestock populations inherit traits, which opens gateways to many new areas of research. These methods also led to a development in software that enabled the livestock industry to access his discoveries.
Mistzal also pioneered an alternative method of heat-tolerance evaluation for livestock that uses special models with data from public weather stations. His studies on genetic resistance to heat stress have become highly relevant to researchers of climate change and have been extensively cited. Software programs developed by his lab have been used by researchers in at least 50 countries and have become the backbone for genetic evaluation programs at some of the world's largest animal genetics companies and breeding associations.
Mistzal is internationally known as a pioneer in the field of animal breeding. He is a contributor to and has a tremendous influence on companies, including the Holstein Association USA and Zoetis, representing dairy cattle; the American Angus Association, representing beef cattle; the Pig Improvement Company and Smithfield Foods, representing swine; and Cobb-Vantress, representing broilers. Many users of his software have become collaborators, and some have come to UGA to conduct further study and research.
He has produced more than 500 publications for scholarly journals, delivered more than 135 lectures in 32 countries and has given presentations at almost every national and international animal breeding conference, including American Dairy Science Association (ADSA) and International Congress of Genetics conferences. He has also taught 30 short courses in 16 countries on six different continents.
Misztal is one of four U.S. scientists to win all of the top three U.S. awards for animal breeding research: the ADSA J.L. Lush Award in Animal Breeding, the American Society of Animal Science Rockefeller Prentice Award in Animal Breeding and Genetics, and the National Association of Animal Breeders Research Award. His hundreds of publications and lectures have also won him the Journal of Dairy Science's Most Cited Award.
Misztal's research has attracted more than $7.5 million in extramural funding and is critical to the international dairy, beef, pig and poultry industries. His laboratory is routinely full of international and national visitors. He continues to expand his research efforts, and his discoveries challenge research groups many times the size of his laboratory.