Dennis Hancock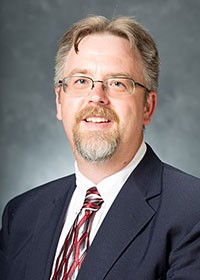 2014 D.W. Brooks Award for Excellence in Extension
Department: Crop and Soil Sciences
Dr. Dennis Hancock, an associate professor in the Department of Crop and Soil Sciences and the University of Georgia Extension forage specialist, started his career at UGA in December 2006. He splits his time between Extension and research, and has more than 16 years of experience as a county Extension agent, statewide research and Extension associate, and state Extension specialist.
Hancock earned his bachelor's degree in agriculture from Berea College in 1996. While there, he worked as a lab assistant, then animal nutrition lab supervisor.
Hancock earned his master's degree in plant and soil sciences in 1999 from the University of Kentucky. After more than two years as the Grant County, Kentucky, Extension agent, he returned to the University of Kentucky to earn his doctorate in crop science in 2006. While completing his doctorate, he took a full-time position as research and Extension coordinator for the university's precision agriculture team.
In addition to his work as associate professor and Extension forage specialist at UGA, Hancock leads the Sustainable Grazing Systems program—through the program, Hancock and colleagues research and assess best management practices for pasture and grassland crop systems. Hancock's goal, through the program, is to ensure that Georgia and the Southeast's forage management systems sustain economically viable forage productivity, animal nutrition and livestock productivity while enhancing stewardship of our natural resources and ensuring a high quality of life for producers employing these techniques.
Additional Resources