Stanley Culpepper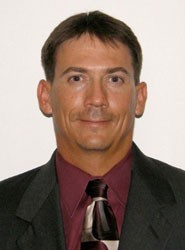 2009 D.W. Brooks Award for Excellence in Extension
Department: Crop and Soil Sciences
Stanley Culpepper is an associate professor in the UGA College of Agricultural and Environmental Sciences Crop and Soil Sciences Department. A native of North Carolina, he grew up on a bicentennial family farm where cotton, peanut and soybean were grown.
Culpepper began his professional career at UGA as a cotton, vegetable and small grain weed scientist in 1999. His primary responsibilities include weed science Extension programs in these crops, but he is also actively involved in applied weed management research. He has authored or co-authored 52 refereed journal articles, two book chapters, 214 abstracts and 200 Extension publications. He has served as an invited speaker at 111 non-university meetings and 269 county grower meetings throughout Georgia.
He is the recipient of a number of awards, including the following: Outstanding N. C. State Crop Science MS and PhD Student Awards, 1996 and 1999 respectively; Southern Weed Science Society Outstanding PhD Student Award, 1999; Weed Science Society of America Outstanding PhD Student Award, 2000; Award in Excellence in Extension given by Georgia Vegetable Growers Association, 2004; Michael J. Bader Award for Excellence for Junior Faculty, 2005; IR-4's Meritorious Service Award, 2005; and Outstanding Young Weed Scientist Award, 2008.
Culpepper received a Bachelor of Science in agronomy and a Master of Science and doctorate in weed science from North Carolina State University.