Janet C. Hollingsworth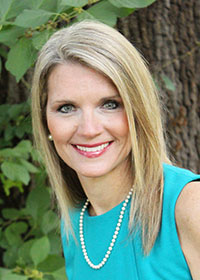 2014 D.W. Brooks Award for Excellence in Public Service Extension
An alumna of the University of Georgia College of Family and Consumer Sciences, Janet C. Hollingsworth began her career with Extension in 1994. She has served in Wayne County and, most recently, as Appling County Extension Coordinator. Her outreach across departments and colleges within the university system, local and state agencies, and Extension associations has been instrumental in bringing recognition to UGA Extension.
Her partnership with the Department of Agriculture, to advance food safety and preservation programs, led to the co-authoring of a series of peer-reviewed publications, "Farm, Fresh and Fast," highlighting Georgia-grown products.
She has participated as one of 12 members of ExTEND, Transitioning Extension to New Dimensions, and helped to develop a FACS resource guide used statewide. She has presented throughout the state and nation, and has received seven national and 30 state awards. Her recent efforts earned her the Family and Consumer Sciences Tom F. Rodgers Outreach Award. She has obtained near $860,000 in grant and awards. Hollingsworth is certified as a national child passenger safety technician and is currently appointed to the Georgia Strategic Highway Safety Plan occupant task force through the Governor's Office of Highway Safety. Car seat safety education initiatives have funded more than 300 car seats for needy families.
Hollingsworth is an active member of the Georgia Extension Association of Family and Consumer Sciences, serving as president in 2009; the National Extension Association of Family and Consumer Sciences; and eXtension.
Additional Resources