Albert K. Culbreath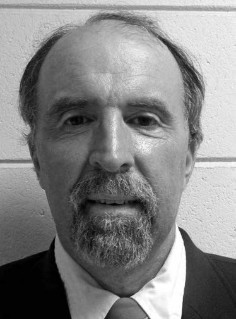 2012 D.W. Brooks Award for Excellence in Research
Department: Plant Pathology
Albert K. Culbreath, professor of plant pathology at the University of Georgia's Tifton campus, is a native of Hartselle, Ala. He is a graduate of Roane State Community College and Auburn University, and earned his doctorate at North Carolina State University.
Culbreath began working at UGA in 1989 and has since established himself as a leader in the area of ecology, epidemiology and control of thrips and tomato spotted wilt virus. He is also known for his work with quantitative and ecological epidemiology and integrated management of foliar fungal diseases of peanuts. He has co-authored over 140 peer-reviewed journal articles and book chapters, and has co-developed four cultivars of peanut plants.
Culbreath has served as president of the Southern Division of the American Phytopathological Society, American Phytopathological Society councilor from the southern division and as president of the American Peanut Research and Education Society.
He has received the American Phytopathological Society's Novartis Award for outstanding contributions to agriculture and Fellow Award and the Coyt T. Wilson Award for outstanding service from the American Peanut Research and Education Society.
Additional Resources