George Vellidis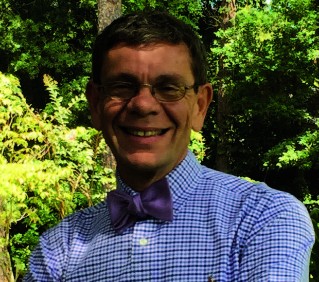 2015 D.W. Brooks Award for Excellence in Research
Department: Crop and Soil Sciences
Each decade brings innovation, but in the last two decades—powered by wireless communications technology and GPS satellites—Professor George Vellidis has helped usher in a revolution in agricultural technology that is changing the way the nation farms.
With a background in agricultural engineering, Vellidis applies principles of engineering and the sciences to measure, model and manage the interaction between agricultural production systems and the environment. Under this umbrella, he has developed two areas of emphasis—water resources and precision agriculture—and these areas often blend.
In the farm fields on and around UGA's campus in Tifton, Vellidis runs a multimillion-dollar research program aimed at developing new agricultural technology and finding ways that Georgia farmers can use existing technologies to use less water and fewer chemicals while increasing production. The new technology generated by Vellidis' research group, which includes graduate and undergraduate students, ranges from smart soil moisture sensors and irrigation-scheduling phone apps to yield mapping software.
In 2012, his home campus honored Vellidis by presenting him with the UGA Tifton Campus Award of Excellence for Research.
He has also been on the cutting edge of measuring the impact of agriculture on Georgia's natural environment and water quality. Vellidis leads a multidisciplinary team of scientists who help craft regulations and buffer requirements that work for both farmers and the natural environment.
His work has been essential in building national and international partnerships that have raised the profile of UGA as a leader in agritechnology and sustainable production.