Peggy Ozias-Akins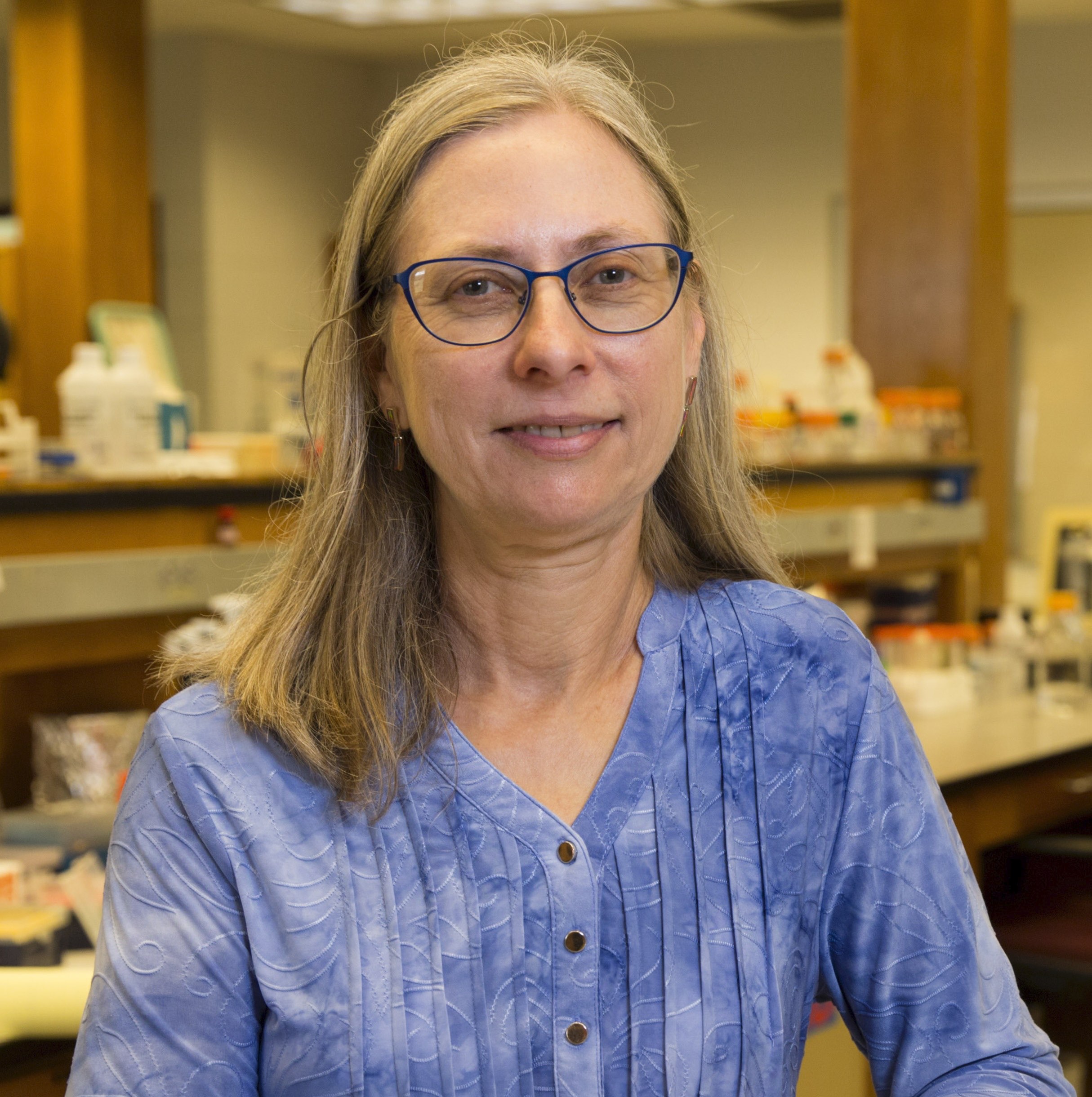 2022 D.W. Brooks Award for Excellence in Research, Peggy Ozias-Akins
Peggy Ozias-Akins is a University of Georgia Distinguished Research Professor and D.W. Brooks Distinguished Professor in the Department of Horticulture on the UGA Tifton campus.
From 2012 to 2022, she served as director of the Institute of Plant Breeding, Genetics and Genomics, which includes faculty and affiliated members at UGA's Athens, Griffin and Tifton campuses.

After earning her bachelor's degree in biology from Florida State University and her doctoral degree from the University of Florida, she performed postdoctoral research as an Alexander von Humboldt Fellow at the Max Planck Institute for Plant Breeding in Cologne, Germany.

After two years as a visiting assistant research scientist at the University of Florida, Ozias-Akins joined UGA's College of Agricultural and Environmental Sciences as an assistant professor in 1986 and was promoted to full professor in 1999. Her research focuses on apomictic reproduction in grasses and peanut molecular genetics. Her research group cloned the first gene for parthenogenesis from plants that naturally reproduce asexually without fertilization (natural apomicts), and demonstrated its function in multiple grasses including pearl millet, rice and maize.

Ozias-Akins served as co-chair of the International Peanut Genome Sequencing project, which culminated in the generation of genome sequence from cultivated peanut and its diploid progenitors, and works with breeders to translate genome information to facilitate crop improvement.

She is a fellow of the American Association for the Advancement of Science, the Society for In Vitro Biology and the American Peanut Research and Education Society. She has served as secretary, vice-president, president and past president of the National Association of Plant Breeders and has published 192 refereed journal articles.