Kylee Jo Duberstein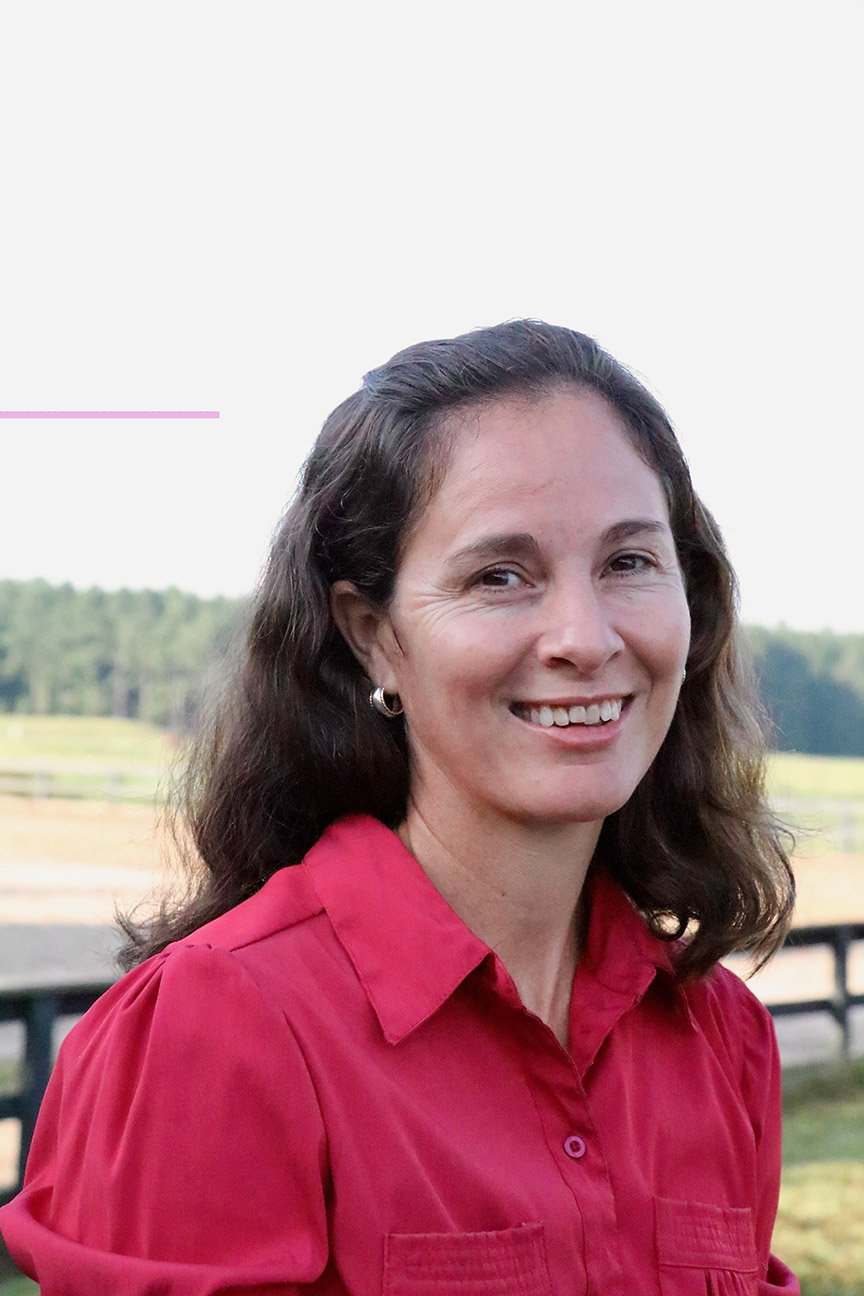 2022 D.W. Brooks Award for Excellence in Teaching, Kylee Jo Duberstein
Kylee Jo Duberstein is an associate professor in the Department of Animal and Dairy Science at the University of Georgia College of Agricultural and Environmental Sciences, where she teaches in the equine science program. She also serves as the state equine specialist with UGA Cooperative Extension.
Born in Missouri, Duberstein grew up on a small horse farm in Gainesville, Florida, where she competed jumping horses at a national level for more than 15 years. She rode horses professionally during and after completing her doctoral degree in equine nutrition at the University of Florida. She joined the faculty at UGA in 2007 and, in addition to teaching, she conducts applied research in the areas of horse nutrition and management.
Duberstein teaches courses including "Equine Nutrition" and "Anatomy and Biomechanics of the Horse" to a variety of students, including those in pre-veterinary and animal-industry focused majors. She leads the applied, hands-on equine science curriculum inf the department through introductory horse handling and riding courses, as well as an advanced course on horse behavior and training open to students from majors across the UGA campus.
She leads a large graduate and undergraduate research program focusing on applied equine nutrition and applied animal biomechanics. As part of her equine nutrition research program, she conducts studies on forage selection and pasture management for horses, with a recent focus on managing horses with metabolic disorders.
Duberstein serves as a collaborative member of the Regenerative Bioscience Center where she uses her knowledge of animal biomechanics to assist with research into therapies for traumatic brain injury and stroke. She lives near Athens with her husband and two children on a small horse farm where she enjoys owning and riding horses.